A hidden oasis in Marbella
Our little gem, our unique treasure...
Cascada Marbella offers the perfect escape from the bustling crowds. Situated on the borders of the Arroyo de las Represas, enjoy the tranquility of nature with the backdrop of our cascading waterfall and the chirping of grasshoppers…
From a quick work break, to a relaxing lunch with your family, to an unique romantic evening with your loved one, Cascada Marbella caters to all.
After your visit, you may even consider discovering more of our waterfall and cherished river. We consider it to be one of Marbella's secret beauties…
We're delighted to announce that our new special Lunch Menu promotion is now available Wednesday to Friday from 13:00 until 16:00.
Come and taste the magic of Cascada at the amazing price of only 25€ per person, including a starter, a choice of main courses, our delicious crystal bread and half a bottle of wine.
Live music events every Friday and Saturday night!
Discover a magical place surrounded by nature, the perfect chill-out spot for lounging, live music, sipping cocktails and loving life.
Ask our staff for more information…
We will make special deals for our Cascada guests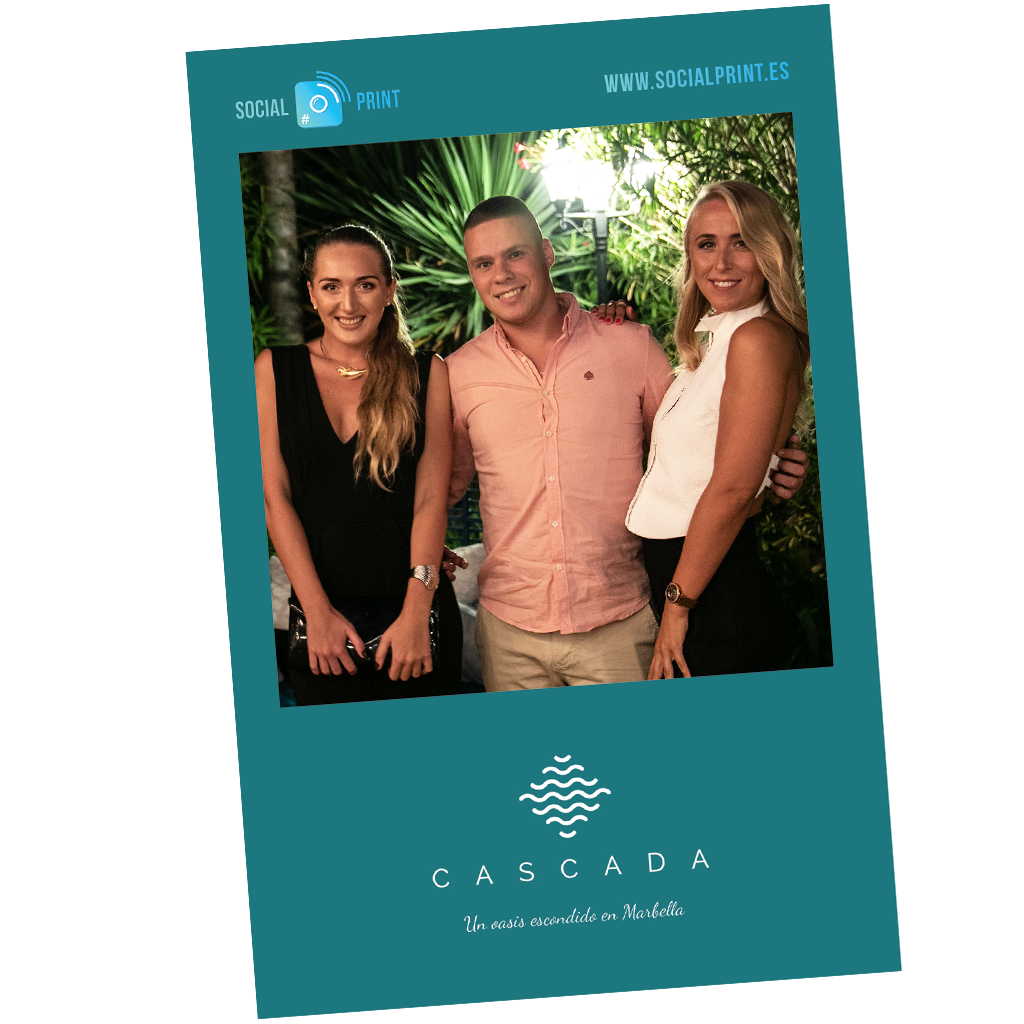 Print your Instagram picture and take it home!
Follow 3 simple steps on Instagram :
Your account must be public and all the steps must be followed
  1.  Follow the accounts @SOCIALPRINT.ES and @CASCADAMARBELLA on Instagram
  2.  Publish your picture using #CASCADAMARBELLA
  3.  Collect your printed picture in our restaurant
Turning treasured memories into memorable treasures…
Sponsored by www.socialprint.es
Wednesday to Sunday 1PM – 12AM
Kitchen closes at 11PM
We will also be open on the following special dates:
2022: Tue 6th, 20th and Mon 26th December
2023: Tue 3rd January 2023
Cascada Marbella
Urbanizacion La Montua, 39
29602, Marbella
info@cascadamarbella.com
+34 623 001 465
Parking is available in front of Cascada and alongside the 2 km. street to the right of the restaurant.