HOLIDAYS
Closing 11/01 – 27/01
A hidden oasis in Marbella
Our little gem, our unique treasure...
Cascada Marbella offers the perfect escape from the bustling crowds. Situated on the borders of the Arroyo de las Represas, enjoy the tranquility of nature with the backdrop of our cascading waterfall and the chirping of grasshoppers…
From a quick work break, to a relaxing lunch with your family, to an unique romantic evening with your loved one, Cascada Marbella caters to all.
After your visit, you may even consider discovering more of our waterfall and cherished river. We consider it to be one of Marbella's secret beauties…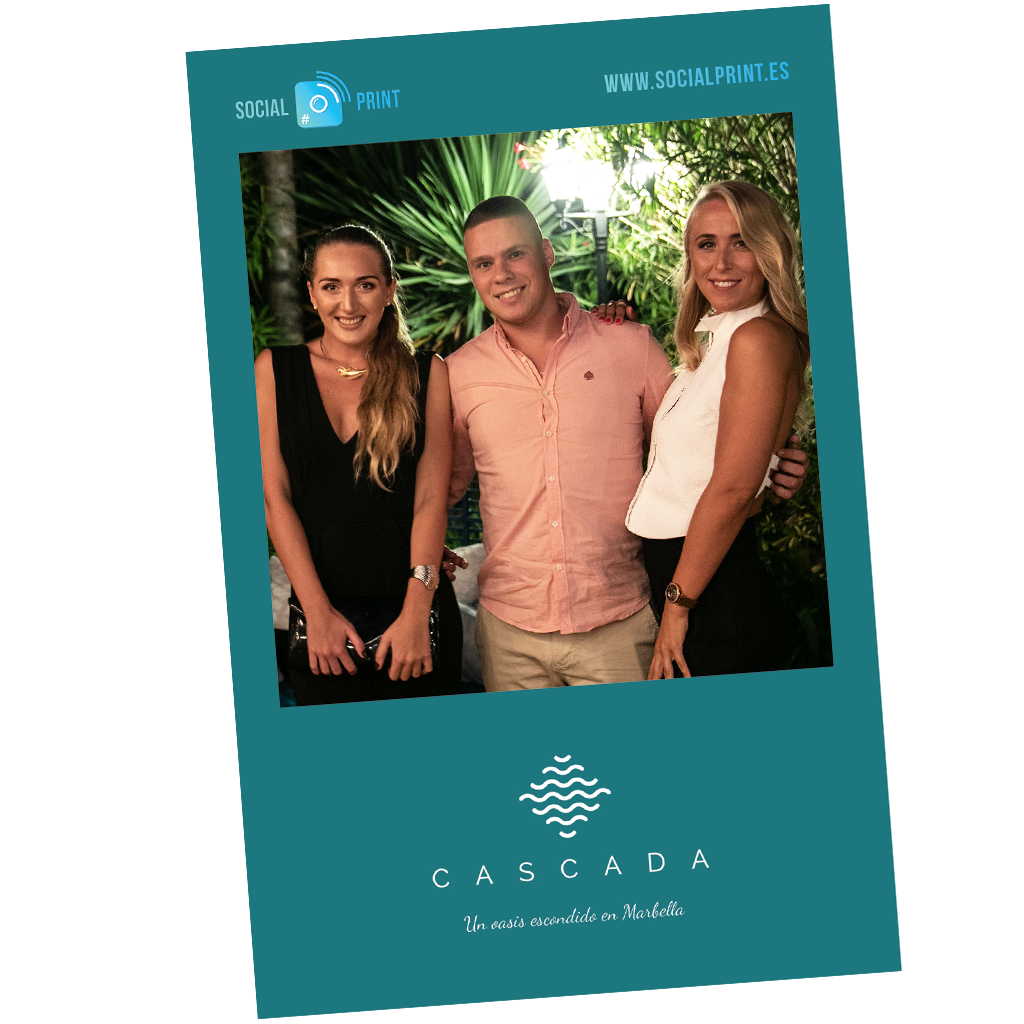 Print your Instagram picture and take it home!
Follow 3 simple steps on Instagram :
Your account must be public and all the steps must be followed
  1.  Follow the accounts @SOCIALPRINT.ES and @CASCADAMARBELLA on Instagram
  2.  Publish your picture using #CASCADAMARBELLA
  3.  Collect your printed picture in our shop
Turning treasured memories into memorable treasures…
Sponsored by www.socialprint.es
WE ARE WAITING FOR YOU!
Access the restaurant from the Marbella bus station
The access from La Ca

ñ

ada is closed
for renovations under further notice. Call us if you have any questions : +34 671 349 733
Cascada Cocina y Bar
Urbanizacion La Montua, 39
29602, Marbella
info@cascadamarbella.com
+34 623 001 465
+34 671 349 733
Monday – Tuesday CLOSED
Wednesday to Sunday 1PM – 6PM
Special 15€ lunch menu Wednesday to Friday 1PM – 6PM
Closing for a 2-weeks break
from the 11th of January until Wednesday the 27th of January.